---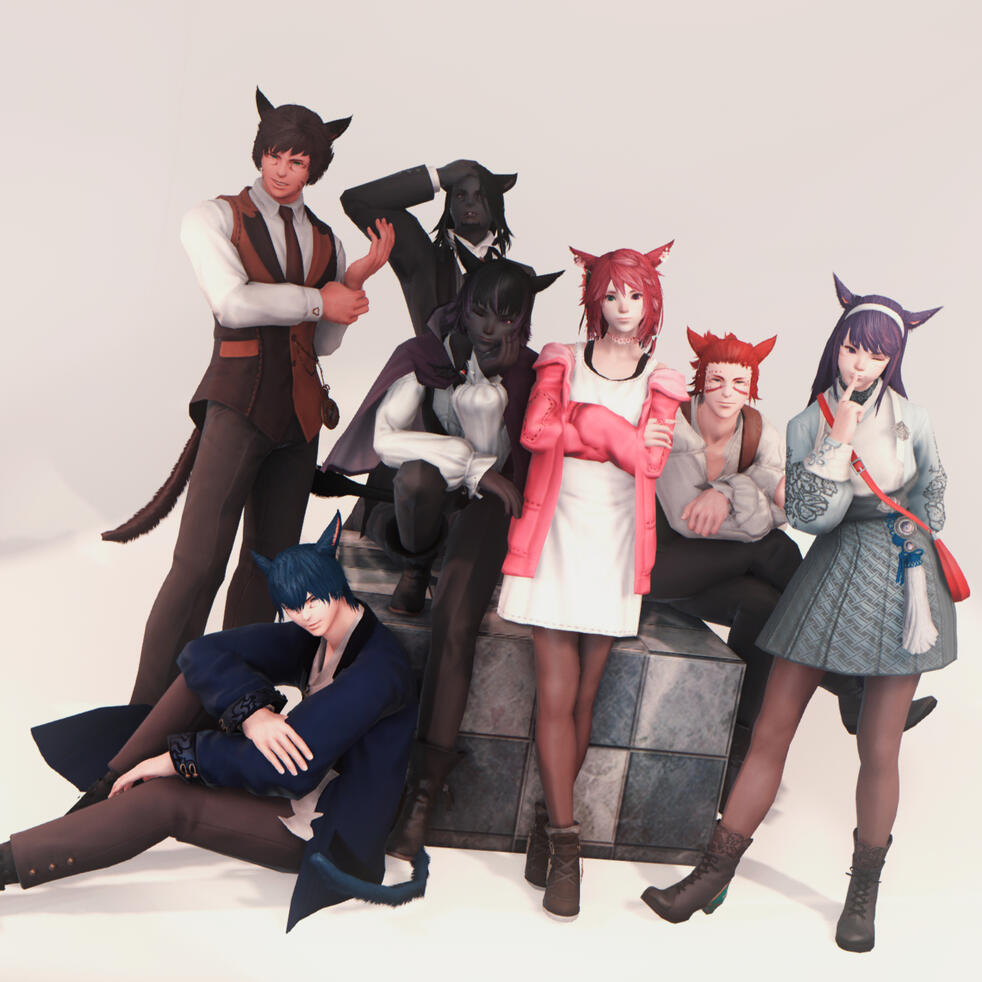 Inspired by her favourite bands The Songbirds and Mosh Mosh, Mina has been playing bard music since 2017. Usually playing alone, she has pulled her partner Kairi into playing with her in the past, before teaching her brother Minato to play with her. Seeing how well he was able to play, it gave her the idea to start a band, and MEWS was born! Over time, Mina has met others who showed themselves to have musical talent, and has recruited them to join the band.Established in June 2021 and based on Light Datacenter, the band play at many events and venues such as their bar The Stray Sheep and the Moonlight Festival.Find out more about the members of MEWS here.
---
Check out our full song list here.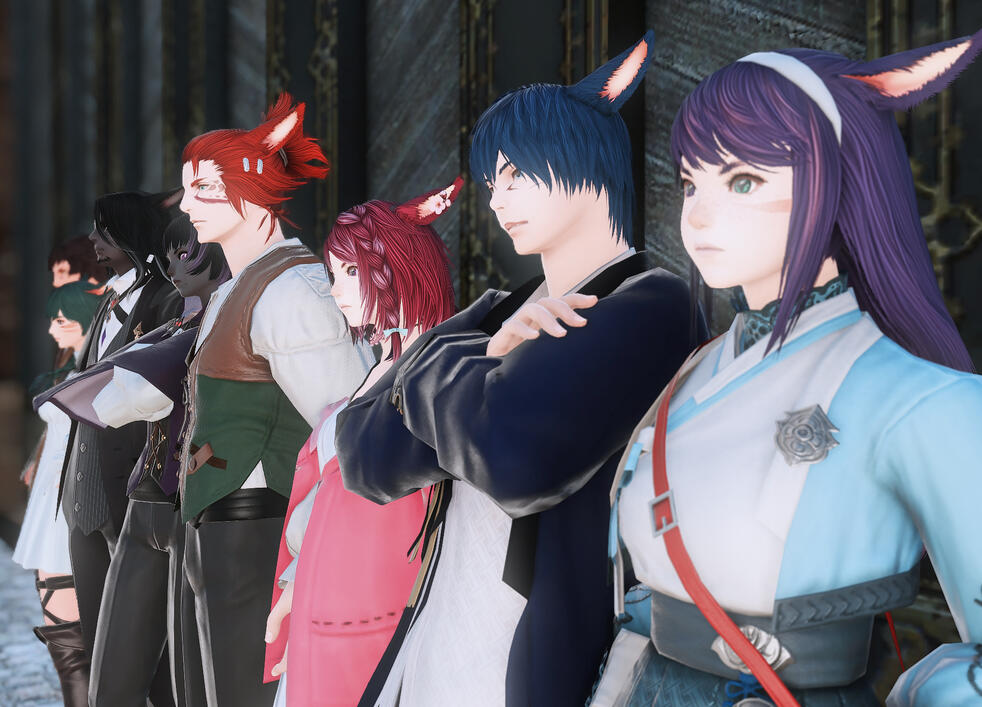 ---
Check the booking information if you would like MEWS to play at your event!

---
Check out The Avenue, Mina's concert venue for bard performances.
---
Check out pictures of the band and from shows we've played at here.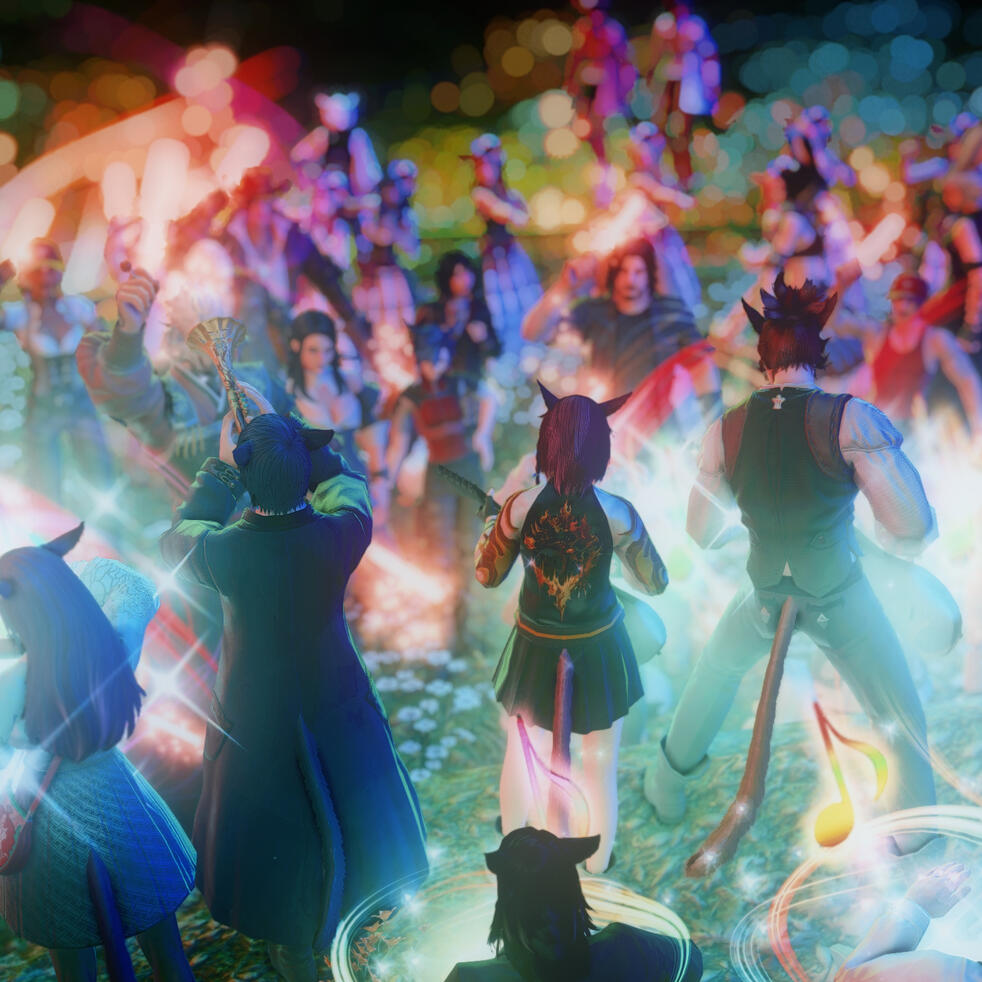 Tag @frainyxo on Twitter or @mews.ffxiv on Instagram if you take any pictures!
Upcoming Shows
---
Feb 25: Moonlight Festival
Join the MEWS Discord Server to keep up to date of where we're playing next!
FFXIV Bards & Bands Discord
Join the Multi-Band Discord Server, as a Music Lover, a Band or a Venue Owner! Make finding Concerts and Bands easy! Join the Discord for more information here!
Contact
---
Discord available at Frainy#5826
The members of Mews
Mina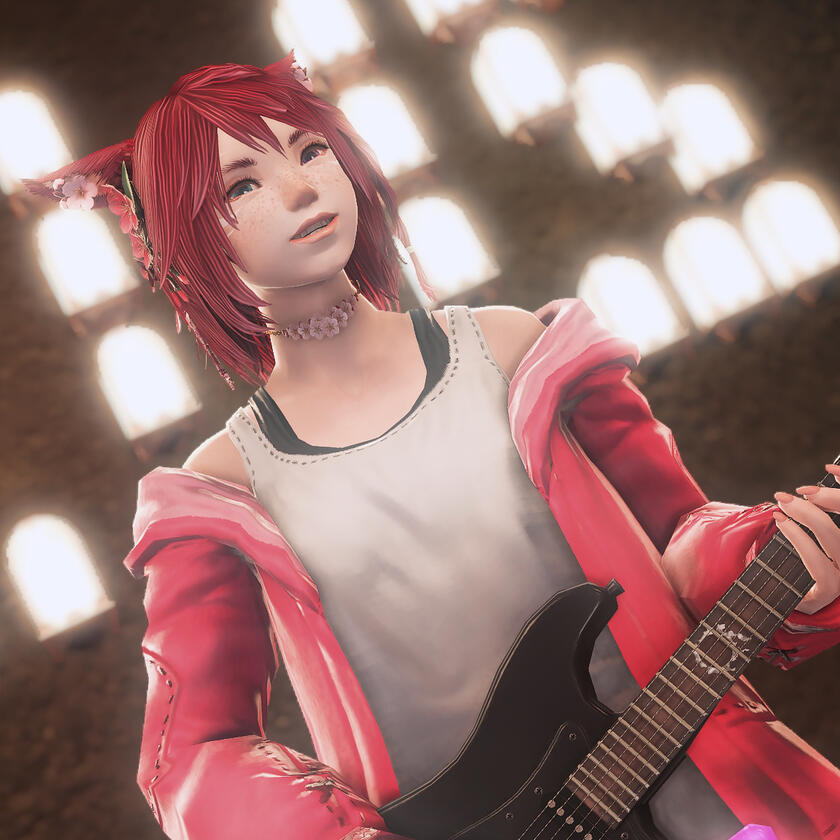 Lead Guitar
The youngest of the siblings and the one who started the band, Mina loves playing songs for her friends, patrons at her bar, and crowds at concerts.
---
F'rayr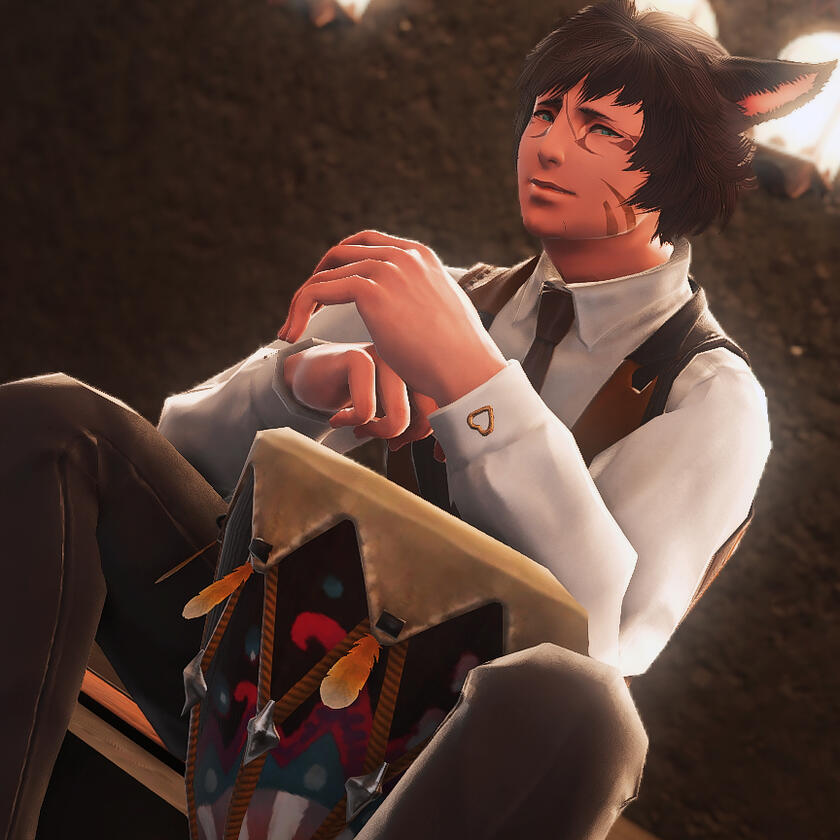 Bass Drum
F'rayr was drafted into the band through a favour that totally wasn't blackmail, so he could keep the secret fight cage in the Stray Sheep, he has to play drums for MEWS.
Mina'to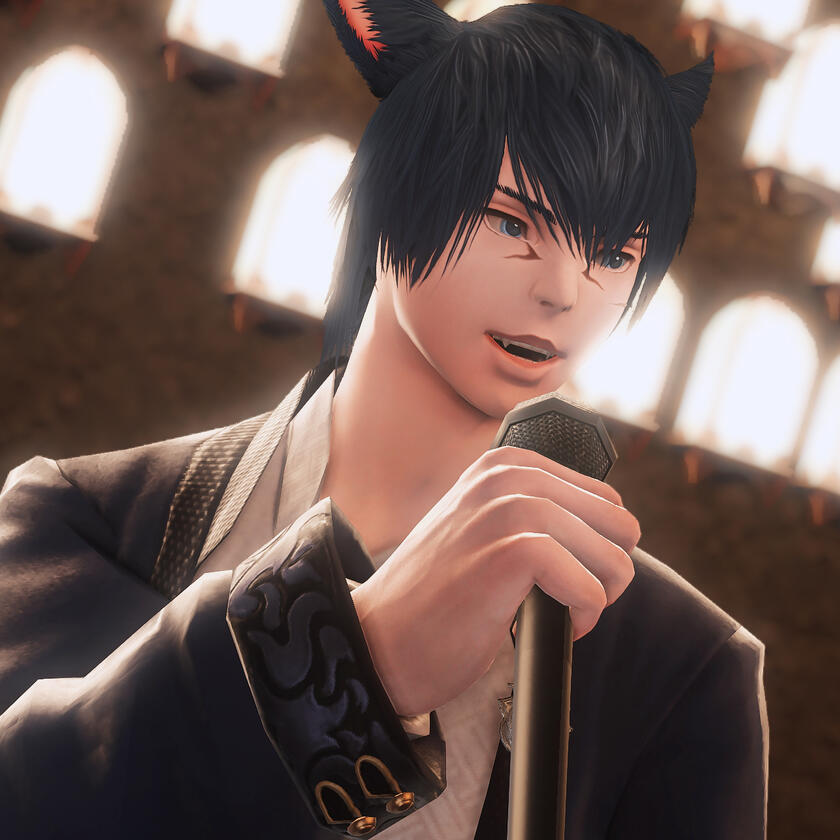 Saxophone/Vocals
Shy and quiet, Minato often gets stage fright before performing, especially in front of a large audience. Essentially forced into playing with Mina, he grew to enjoy it over time.
---
Alysa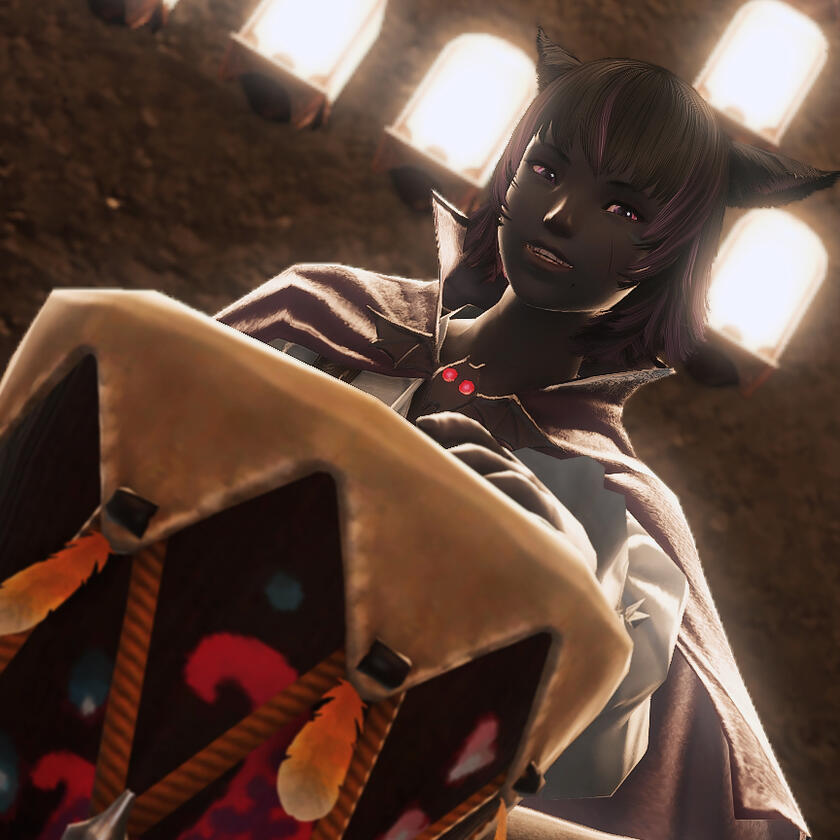 Cymbals
Alysa walked in on the siblings practising and asked demanded to join, so she was given a cymbal and minimal responsibilities.
Kigoh'a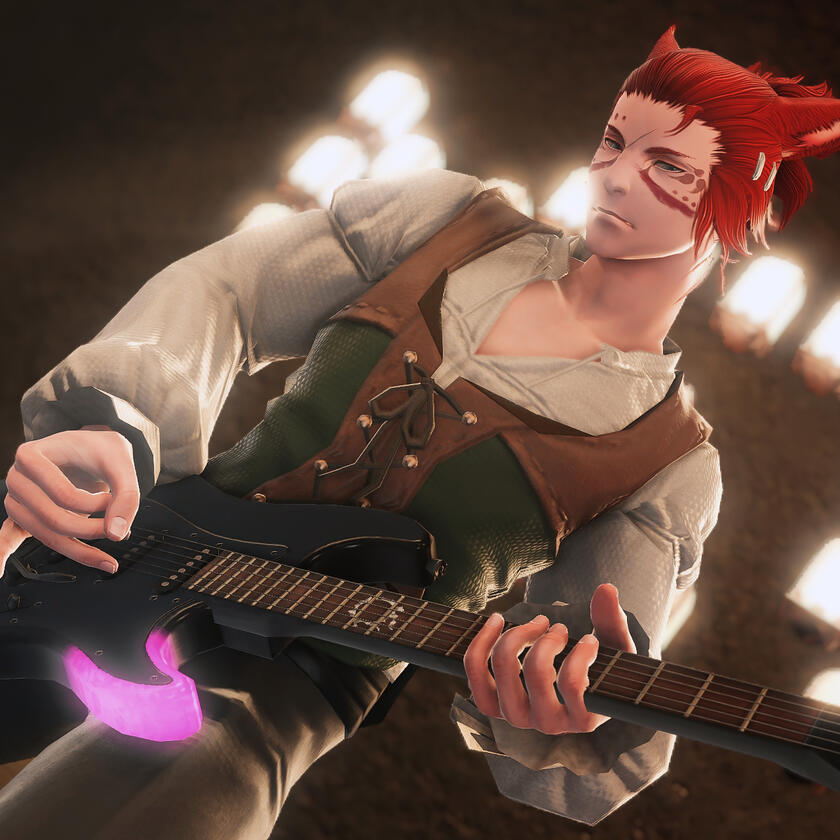 Bass/Rhythm Guitar
The long lost brother, Kigoh'a finally showed his face to his younger siblings after years apart, who recruited him to join their band.
has a crush on Demitri
---
Demitri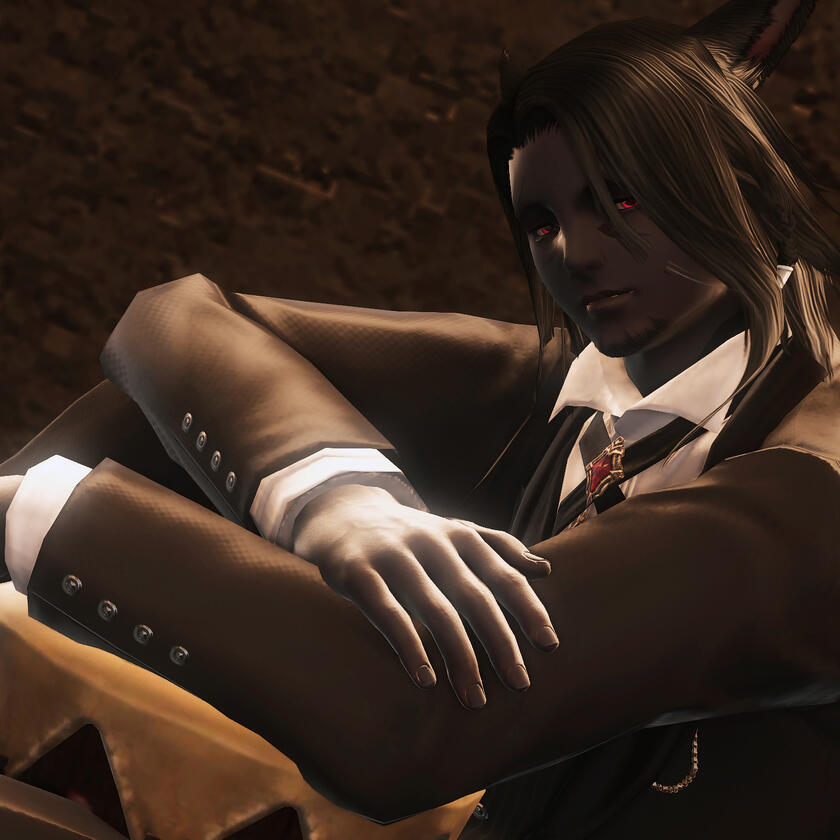 Snare Drum/Dancer/Cheerer
Demitri was dragged to join in by his sister, though the band at this point already had enough members, he is able to join in on most of the songs, and cheers them on when he is not playing.
has a crush on Kigoh'a
Qingling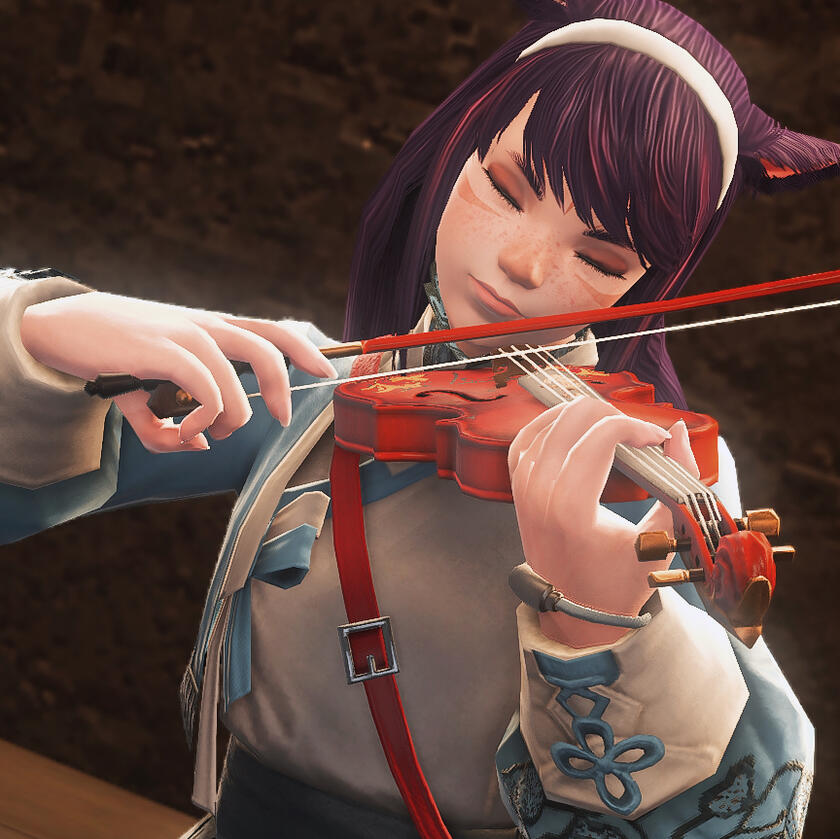 Bass/Backup
Mina's clone who would prefer to be thought of as her own person, joined the band after they needed an extra person to help with bass, drums and whatever else as she is quick to learn new things.
---
Mew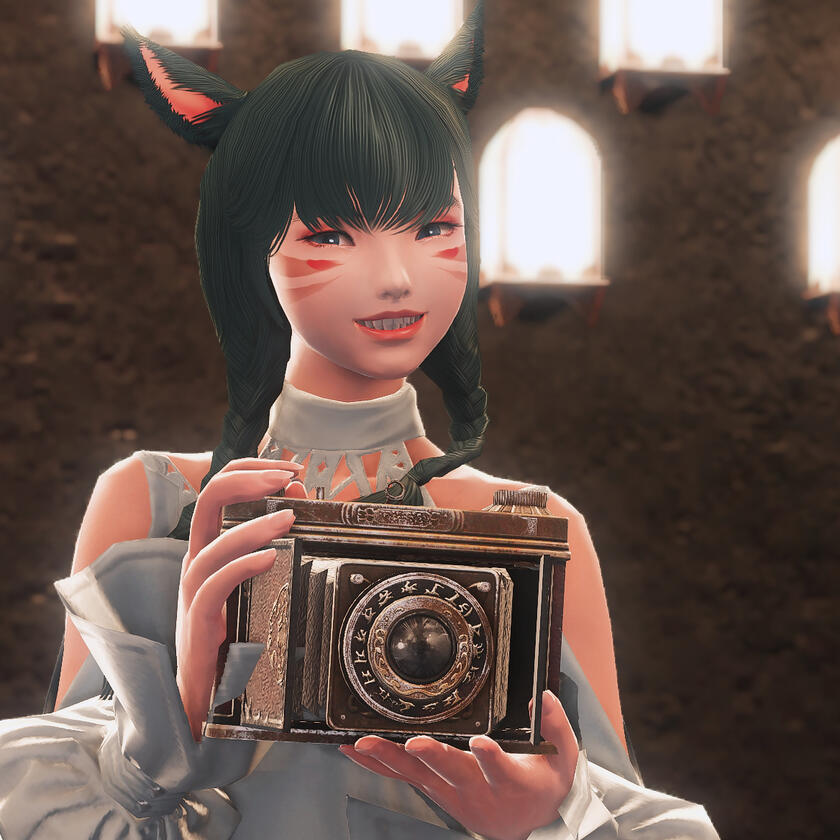 Videographer and Cheerer
Mew doesn't show her face often, or play any instruments, but she helps the band by cheering them on and being available to record their performances.
Song List
---
---
#
3 Doors Down - Kryptonite
A
AC/DC - Back In Black
Aerosmith - I Don't Want To Miss A Thing
AFI - Miss Murder
A-HA - Take On Me
Alanah Myles - Black Velvet
Alanis Morissette - You Oughta Know
Arcade Fire - Crown of Love
Arctic Monkeys - I Bet You Look Good on the Dancefloor
Avenged Sevenfold - Bat Country
Avenged Sevenfold - Beast and the Harlot
Avenged Sevenfold - Hail To The King
Awolnation - Sail
B
Ben E. King - Stand By Me
Billie Eilish - Bad Guy (Jazz Arrangement)
Blink 182 - All The Small Things
Blur - Song 2
Bo Burnham - Bezos I
Bo Burnham - Comedy
Bo Burnham - Content
Bo Burnham - Don't Wanna Know
Bo Burnham - Facetime with my Mom
Bo Burnham - Five Years
Bo Burnham - Look Who's Inside Again
Bo Burnham - Problematic
Bo Burnham - Welcome to the Internet
Boney M - Rasputin
Bowling for Soup - Girl All The Bad Guys Want
Breaking Benjamin - Diary of Jane
Britney Spears - Toxic
C
Creedence Clearwater Revival - Fortunate Son
D
Deep Purple - Smoke on the Water
E
Eurorythmics - Sweet Dreams
Europe - The Final Countdown
Evanescence - My Immortal
F
Fall Out Boy - Dance Dance
Feeder - Buck Rogers
Final Fantasy 3 - Boss Theme
Final Fantasy 3 - Crystal Cave
Final Fantasy 3 - Cute Little Tozas
Final Fantasy 3 - Eternal Wind
Final Fantasy 3 - Go Above The Clouds
Final Fantasy 3 - Jinn, The Fire
Final Fantasy 3 - The Dark World
Final Fantasy 3 - The Invincible
Final Fantasy 3 - This Is The Last Battle
Foo Fighters - Best Of You
Foo Fighters - Everlong
Foo Fighters - Monkey Wrench
Foo Fighters - The Pretender
Franz Ferdinand - Take Me Out
G
Good Charlotte - Dance Floor Anthem
Green Day - American Idiot
Green Day - Boulevard of Broken Dreams
Green Day - Good Riddance (Time of Your Life)
Green Day - Holiday
Guns N Roses - Sweet Child O' Mine
H
Haddaway - What Is Love
I
I Don't Know How But They Found Me - Choke
Imagine Dragons - Enemy
J
Jet - Are You Gonna Be My Girl
Jimmy Eat World - The Middle
John Denver - Take Me Home, Country Roads
Johnny Cash - Hurt
K
Kaiser Chiefs - I Predict A Riot
Keane - Somewhere Only We Know
Kingdom Hearts 1 - This Is Halloween
Kings of Leon - Sex on Fire
L
Lenny Kravitz - Are You Gonna Go My Way
Lenny Kravitz - Fly Away
Linkin Park - Breaking the Habit
Linkin Park - Crawling
Linkin Park - What I've Done
Living Color - Cult of Personality
M
Manic Street Preachers - Australia
Marilyn Manson - The Nobodies
Mario Paint Theme
Metallica - Enter Sandman
Moby - Everloving
Mother Mother - Hay Loft
Muse - Compliance
Muse - Crying Shame
Muse - Euphoria
Muse - Exo Politics
Muse - Feeling Good
Muse - Fury
Muse - Hysteria
Muse - Kill Or Be Killed
Muse - Knights of Cydonia
Muse - Map of the Problematique
Muse - New Born
Muse - Plug in Baby
Muse - Starlight
Muse - Supermassive Black Hole
Muse - Time is Running Out
Muse - We Are Fucking Fucked
Muse - Will of the People
Muse - Won't Stand Down
Muse - You Make Me Feel Like It's Halloween
My Chemical Romance - Famous Last Words
My Chemical Romance - Helena
My Chemical Romance - Welcome To The Black Parade
N
Nickleback - Photograph
Nier Automata - City Ruins (Rays of Light)
Nier - Grandma
Nier Automata - Song Of The Ancients Atonement
Nirvana - Come As You Are
No Doubt - Don't Speak
Nothing But Thieves - Futureproof
Nothing But Thieves - Life's Coming In Slow
Nothing But Thieves - Unperson
Nothing But Thieves - Your Blood
O
Oasis - Wonderwall
P
Panic! At The Disco - I Write Sins Not Tragedies
Papa Roach - Last Resort
Persona 5 Jazz Medley
Placebo - The Bitter End
Q
Queen - Don't Stop Me Now
Queen - We Will Rock You
Queens of the Stone Age - No One Knows
R
Radiohead - Creep
Radiohead - Exit Music for a Film
Radiohead - Just
Radiohead - Street Spirit (Fade Out)
Ram Jam - Black Betty
Red Hot Chilli Peppers - Californication
Red Hot Chilli Peppers - The Zephyr Song
Rednex - Cotton Eye Joe
Red Vox - In The Garden
Red Vox - Settle For Less
R.E.M - Losing My Religion
Rick Astley - Never Gonna Give You Up
Rise Against - Hero of War
Rise Against - Prayer of the Refugee
Rise Against - Saviour
Robbie Williams - Angels
Royal Blood - Out Of The Black
Royal Blood - Trouble's Coming
S
Santana - Smooth
Siames - The Wolf
Slipknot - Psychosocial
Spooky Scary Skeletons
Sum 41 - In Too Deep
System of a Down - BYOB
System of a Down - Chop Suey
T
The Black Keys - Little Black Submarines
The Black Keys - Lonely Boy
The Darkness - I Believe in a Thing Called Love
The Killers - Mr Brightside
The Killers - Somebody Told Me
The Longest Johns - The Wellerman
The Monster Mash
The Offspring - You're Gonna Go Far Kid
The Proclaimers - 500 Miles
The Strokes - Reptilia
Three Days Grace - Animal I Have Become
Three Days Grace - Pain
Toss A Coin To Your Witcher
Toto - Africa
W
Walk The Moon - Shut Up And Dance
White Stripes - Seven Nation Army
Gallery
---
Promo Photoshoots
---
Photos from live shows
Pictures from Alais Beauregard, Kairi Satomi, Arkana Grey, Lana Skyfall, Carrie, Rokotte, clytemnestra, ScarVite, BloodHanded, Lilith Aster, Trisselle Bradoxi, IdleMuse, Kiri, Meiya, Rayve, Another Player, Xemura Takahashi, Kuromi Shirogane, @Today_In_Eorzea, B4IISD33P, astro_emmy, Vaeril, Zemla, Midori, Crystal-Rose, SweetBeetz, Raven Ambree, Kiwi Atelier, @CutoutPlays, Luluwi Luwi, Melly, Sly Blue, Ria Duskwind, Akai Dalamiq, Oliet, Rey Ornitier, MidnightBlue, Demerest, MixMyu, Marta Lewdie, Cloud, UnCle, Moeen, Rey Ornitier, Mitsumashi, Teuila, CatFace, Rawrry'DeadVoide/Voice, Molly Minerva
Moonlight Festival
---
More Moonlight Festival
---
Other Events
---
Pop Up Performances
Book the band
Please fill in this form to book the band for public or private concerts. Please give at least a week's notice before an event and please be aware that the band is unavailable Tuesdays 6-9pm, Thursdays 6-11pm, every other Friday 8pm-11pm and every other Sunday 7-10pm, as well as weekdays before 7pm and after midnight (British times). Feel free to message me for availability before booking :)
Please also message me on Discord at Frainy#5826 to make sure I receive this!!